Introduction to Abacus Maths of Mental arithmetic-AMMA
The our Head institution is located in Far East of Russian Federation on the shore of the Japanese Sea. There are located our three schools. Also, one of our school located in Caucasus (Republic of Chechnya).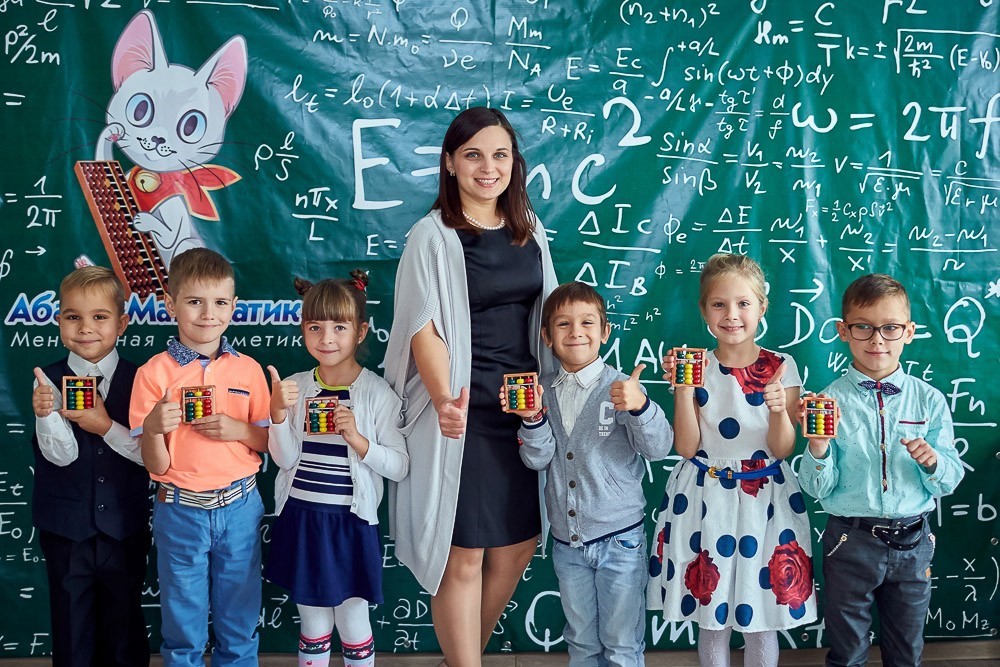 We teach children to make calculation using Abacus (or Japanese Soroban). The age of our students from 4 and above The Abacus system of mental calculation is a system where users mentally visualize an Abacus to do calculation. Calculations can be made at great speed in this way. At the beginning of the course an Abacus is used. Later on, children will mentally visualize an abacus to do calculations in their head.
Our programs cater for kids from 4 to 15 years old. Whether your kid is enjoying mathematics or struggling to understand the concept of calculation, we have programs that will suit his/her needs. In our center, we teach students to perform arithmetic operations such as addition, subtraction, multiplication and division. And also teach students to perform arithmetic operations with decimal fractions. The duration of the training program is 4 - 5 years. We are loving Abacus system of mental calculation because of unique system that allows children's intellectual and creative abilities to develop in a balanced way, helping them to reach their full potential.
At AbacusMaths children will not only have the chance to use abacus to make learning exciting and fun to understanding Mathematics, but also have the opportunity to develop the skill and compete against other students. The AbacusMaths conducts annual national competition and flash Abacus tournaments which can be entered by all students of endorsed centers as well. By offering competitions it will provide the child an extra motivation to perform well and develop their skill, also this will give the parents a chance to see how their child is progressing.